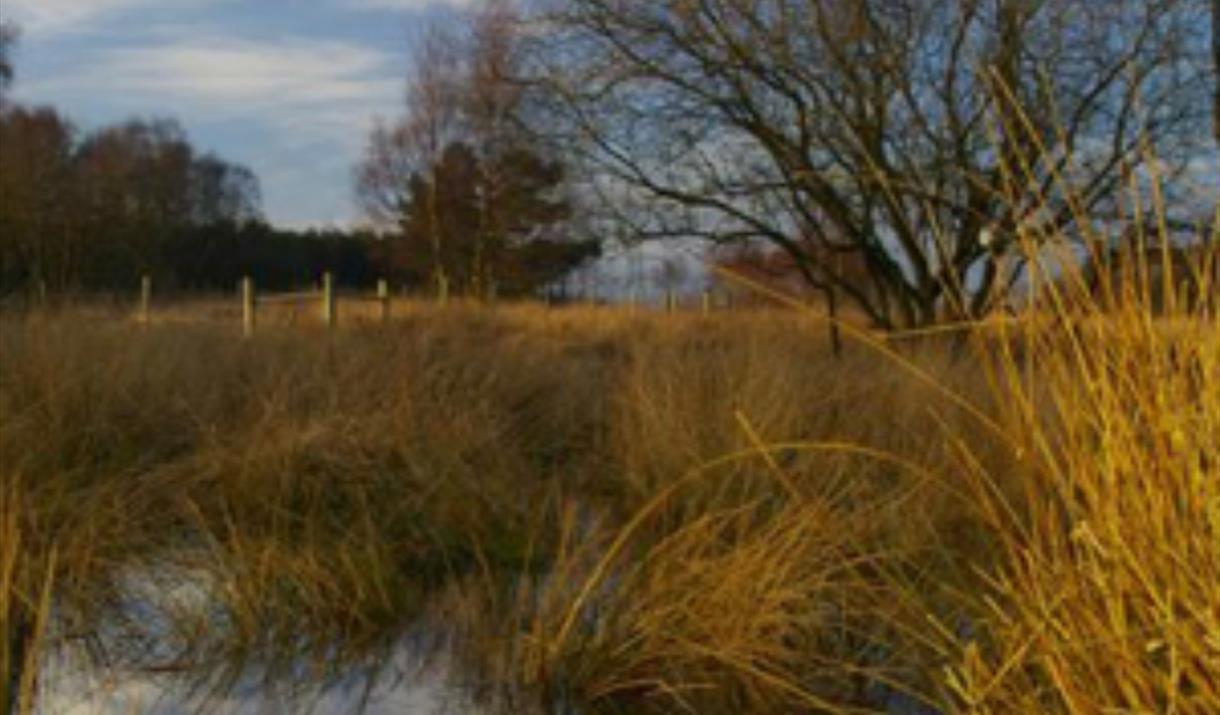 About
Bees buzzing around sweet smelling purple spikes of heather, a green woodpecker 'yaffling' from the woodland edge, an adder shyly slithering into the undergrowth below prickly coconut-scented gorse bushes - all make up the sights, sounds and smells of Allerthorpe Common. The reserve is visited by roe deer, badgers and foxes. It is particularly rich in reptile, amphibian and invertebrate species. The history of Allerthorpe Common can be traced back to AD 1086 when it was recorded in the Doomsday book as Aluuarstorp.

In the drier areas heather dominates, interspersed with cross-leaved heath and purple moor-grass. In the wetter areas purple moor-grass forms characteristic dense tussocks. Common cottongrass and marsh cinquefoil occur in the wet mire conditions. The range of habitats encourages a very rich variety of invertebrates for an area of only 6.5 hectares. There are many notable species, as well as over 200 different species of moth and 150 species of spider. The ponds hold a number of water beetles and dragonflies are a common sight, darting around the ponds in summer. Species include four- spotted chaser, blue-tailed damselfly and locally occurring black darter. Allerthorpe Common is a particularly good place to see adders and lizards. One of the best times to see adders is on warm days in February when they emerge from hibernation. The reserve is at its best in early summer when the wavy hair-grass adds an atmospheric haze to the heather.

Walking trails:
There are no formal paths on the reserve.
Access:
Reserve is accessed by 500m walk along forest track.
Dogs:
No dogs permitted
Nearest facilities:
Pocklington.
Book Tickets
Facilities
Children
Parking
Property Facilities
Tripadvisor
Map & Directions
Road Directions
Public transport:
York - Hull buses stop at Barmby Moor village, 2.3 miles away.
By car:
The reserve is situated ten miles east of York, off the A1079 York-Hull road.
Turn south off the A1079 near Barmby Moor signed Sutton-on-Derwent and Thornton. Take the next left signposted Thornton, and parking is in a Forestry Commission car park 0.5 miles along this road on the right. From here cross the road and follow the forest track until you come to a line of pylons. Turn right and the nature reserve is a short distance along on your right.
Accessible by Public Transport: York station is 12 miles away.