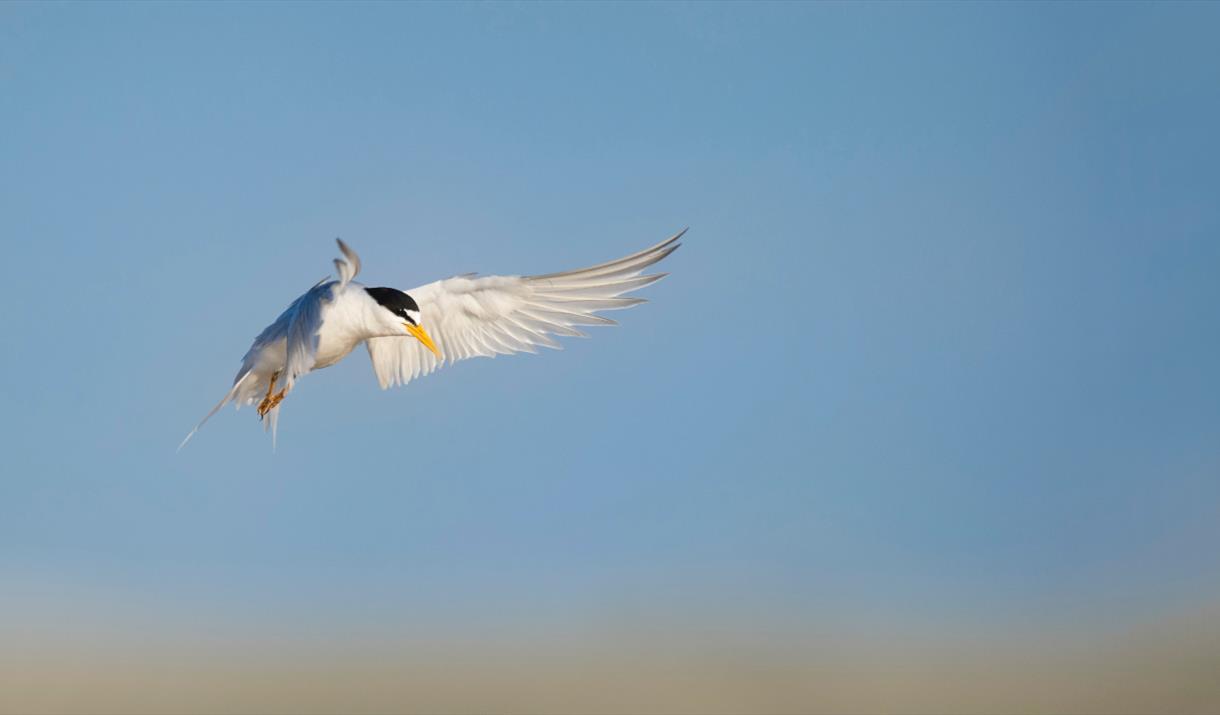 About
The present reserve is to the west of the Beacon Area on land which formerly comprised pasture and shallow pools. With gradual coastal erosion the area became increasingly vulnerable to flooding with sea water, a process which led to the creation of the lagoons of today. High tides now completely flood the area every year producing expanses of open water.
Beacon Lagoons is not just about breeding Little Terns. From July to September the reserve hosts large numbers of migratory waders in high tide roosts, sometimes numbering over 10,000 birds. These include Dunlin, Knot, Grey Plover, Redshank, Curlew and Black and Bar-tailed Godwit, often with small numbers of Greenshank, Spotted Redshank, Curlew Sandpiper and Little Stint. The sight of these flocks commuting between this site and the Humber Estuary is always worth seeing. During the winter, large numbers of wildfowl can be seen on the main pond. These can include several hundred each of Brent Goose, Wigeon and Teal with small numbers of Shoveler, Pintail, Gadwall and Goldeneye.
A visit to Beacon Lagoons at any time of year is sure to be rewarded with plenty of birds to see and maybe something a bit more unusual – there have been a few sightings of otter in the area in the recent past.

No dogs allowed.
Warden controlled in breeding season.
Book Tickets