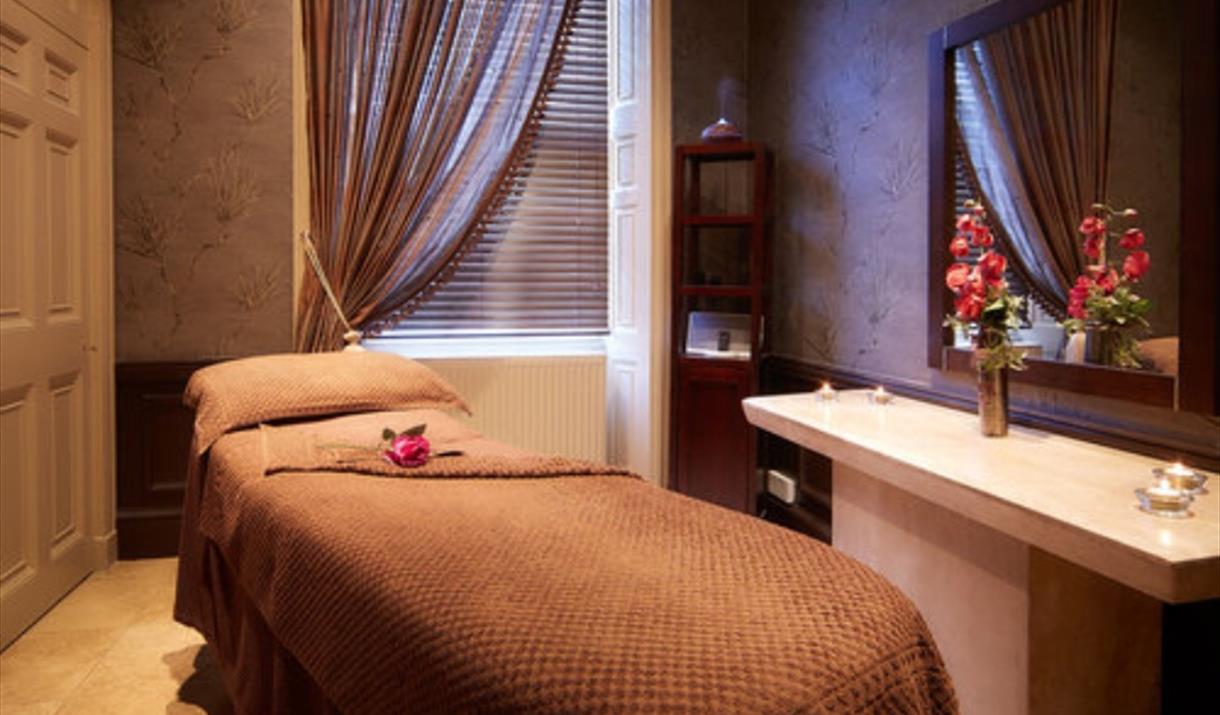 About
In 1804 the first stones of the Sessions House were laid. Two centuries later the former Crown Court has been lovingly restored and redeveloped to begin a new life as a unique, luxury day spa. Despite the historic heritage of Sessions House, Proprietors, award winning Jimi Parkinson and his wife Georgina, who have been running salons for 18 years, had the complete opposite of period charm in mind for interior refurbishment.

Anyone who steps through the doors of this £1.75m beautifully restored former Court House (were Dick Turpin was tried), will feel if they've etered another world, where marble lines the walls and floors, magnificent Italian designer candeliers hang from the ceiling and candle lite corridors lead into small oases of calm. The 11,500 square foot Sessions Health, Hair and Beauty Spa oozes such understated style, you could be in Paris, New York or Milan but the real magic is that you don't have to catch a plane to get there, you can find Sessions in the ancient market town of Beverley, an affluent area of Yorkshire.

There's lots of steel, glass, stone, and some dark wood to blend with the panelling - but with an overriding element of granduer. The soft furnishings have a boroque theme and there are four different types of Italian lights - the cetral clusters have a whopping 60 bulbs each but still look dwarfed against the 45ft high ceiling! There's also 5,500 metres of Italian marble, 420 light fittings, 28 salon stations, various treatment suites, two prototype shower fittings (only two in existence).
Book Tickets