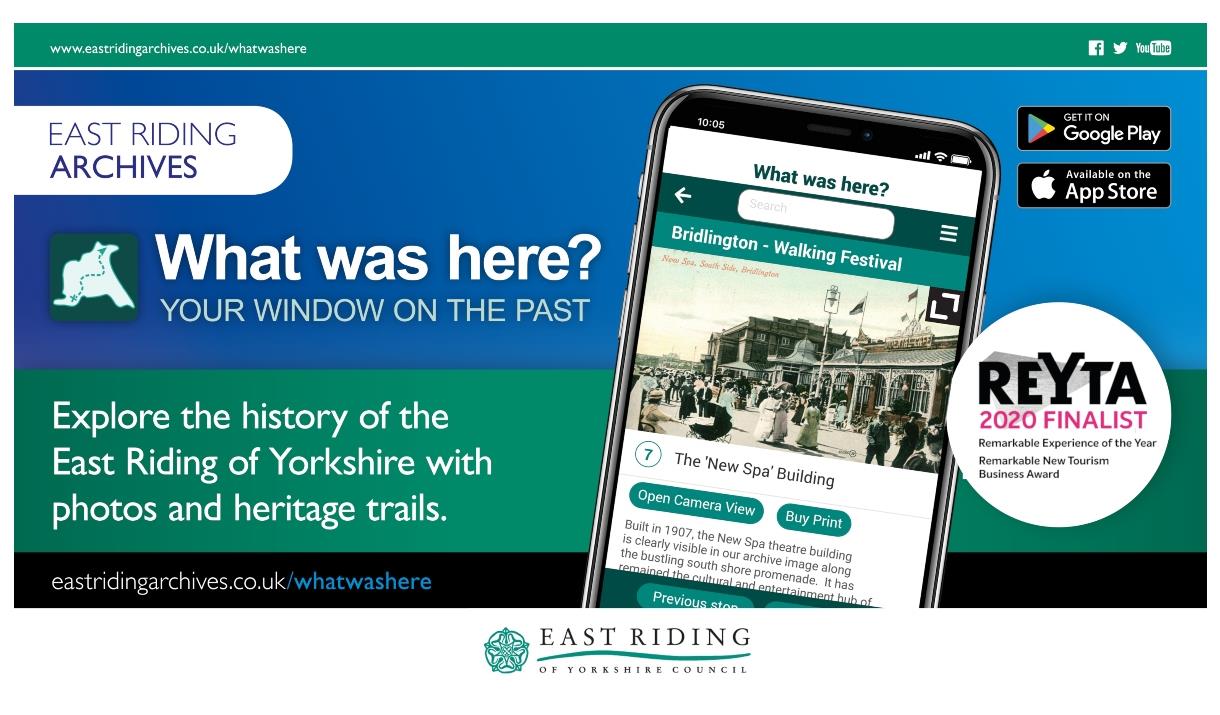 About
About
Discover the East Riding like never before with the What Was Here app. Travel back in time to view old photos from the locations where they were taken, and explore historic maps of the region.
Your window on the past
Hold up your smartphone and see what your town looked like over the years with the special 'camera view' feature on over 21 heritage trails across the area. Buy prints of selected images for the perfect souvenir!
Explore from home
Explore content on the app from the comfort of your own home or go online with your computer on the What Was Here website.
Get it on Google Play
Download from the App Store
What Was Here desktop users click here.
Book Tickets
Tripadvisor
Map & Directions