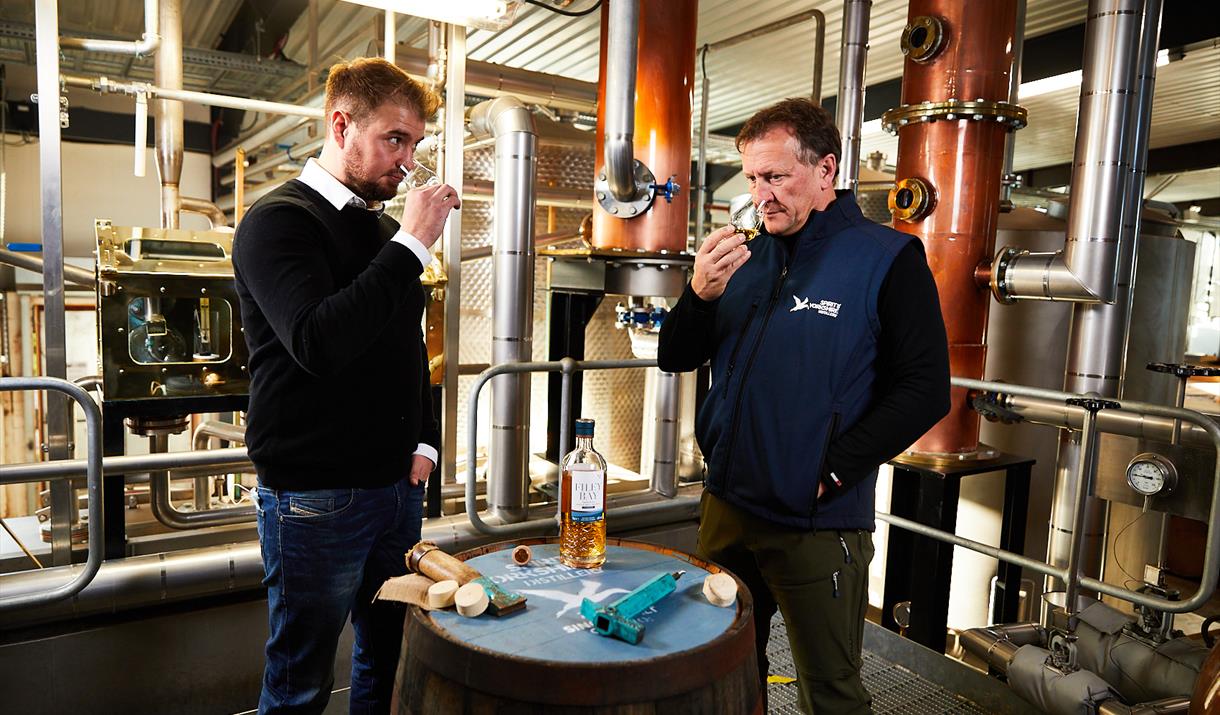 About
Nothing says Merry Christmas quite like a whisky tasting.
For this tasting evening, we'll be sharing some festive drams and giving you the opportunity to quiz David and Joe on the whys, hows and whats of the samples in the tasting pack. They'll be a combination of distillery releases and 'straight from the cask' – we won't give away anything more than that at the moment!
Key details:
Thursday 10th December at 7pm.
Online participation details & tasting packs will be sent the week before the event.
We will share four samples and a Spirit of Yorkshire nosing glass, along with tasting notes.
100 places available.
Book Tickets