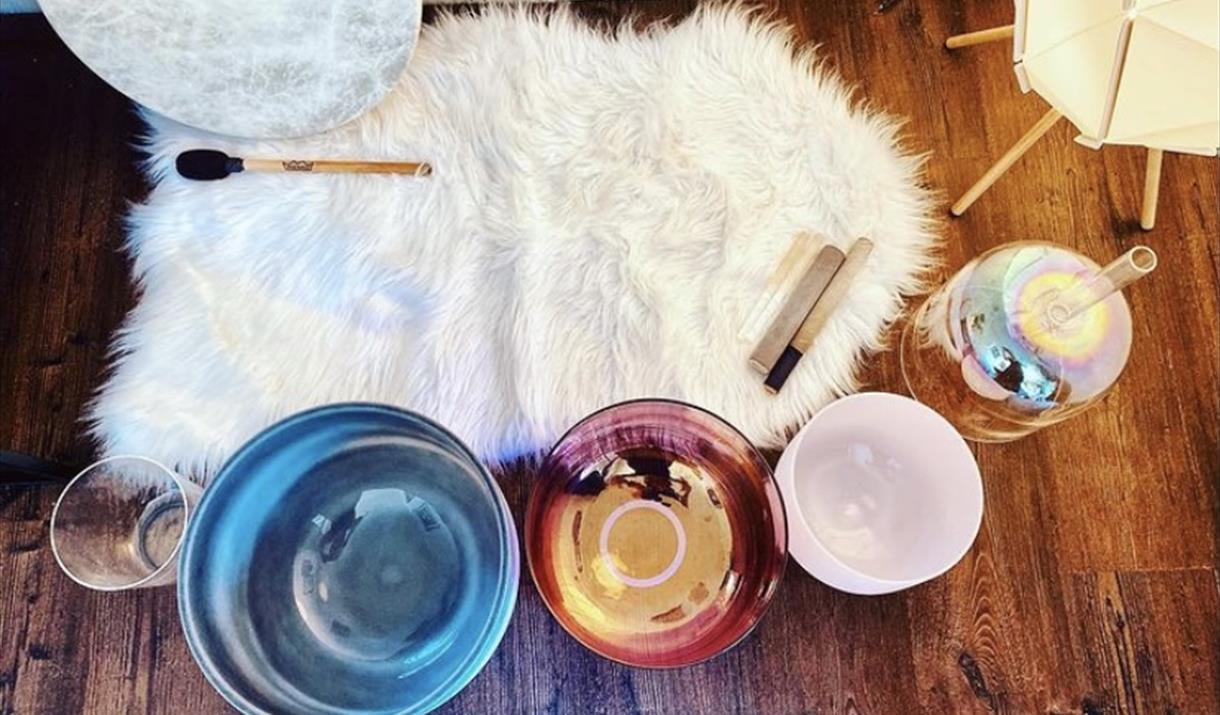 About
Take a journey through sonic sound frequencies, crystalline singing bowls, Koshi chimes, tuning forks and drum to the deepest levels of bliss, fully immersed, theta state.
Drift away as the transformative sound energy vibrations dip you into pure consciousness, activating your cells to heal, rejuvenate, fully tune in and tune up.
Just a pause, a little bit of space to deep drop disappear, let go of all the heavy sticky stuff and replenish, refill with sound frequencies and reiki energy.
Sound healing is an ancient practice with scientific studies showing that at a cellular level sound frequencies heal.
Revitalising you on your every level, physical, mental, emotional, spiritual.
Sessions are something to be experienced, words don't always fit...
You hear it all, the sounds, through your body not just how we understand hearing only through our ears, you connect to it all, there is no beginning or end or separation.
Please be sure to bring your yoga mat, blankets and cushions to make yourself extra comfy through the event.
Fluffy, warm socks are advisable if you are prone to getting chilly feet through deep meditation as are eye pillows to block out the light and fully immerse, a water bottle to sip and your favourite and journal to record your experience, emotions, thoughts and images.

PLEASE BOOK ONTO THIS EVENT THROUGH BOOKWHEN. THERE ARE LIMITED SPACES AVAILABLE.
Book Tickets
Tripadvisor
Map & Directions